Ag-Fit
AG-Fit Modular Cattle Housing Equipment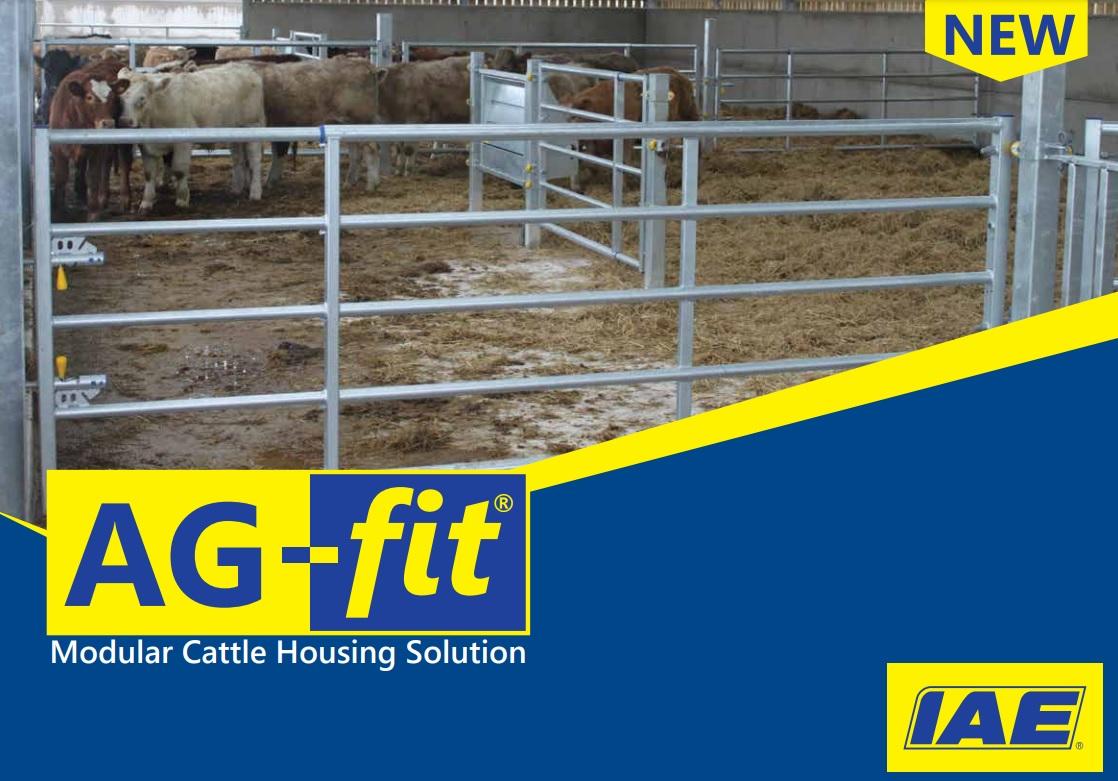 The new AG-fit range from IAE is a modular off the shelf solution for all your cattle housing requirements. Primarily designed for loose housing, but also suitable for a wide variety of other applications. The easily assembled AG-fit range features an extensive collection of modular 5 rail two-part extendable gates and panels, waterers, posts and associated brackets to create a multitude of penning arrangements.
Download the full Ag-Fit brochure here
• Off the Shelf
• Easily Assembled
• Quickly Sourced
• Purchased Off Plan
• Flexible and Reusable
• Heavy Duty Construction
AG-fit 5 rail gates are an innovative high specification yard gate that feature 2 x padlockable spring bolts, chain hooks and 305mm rise built in as standard.
Squeeze Gap Panel allows passage between pens holding small animals
Clamp on Post brackets make for easy, off the shelf gate and panel mounting with no drilling required. A wide variety of brackets are available to suit all needs
A selection of panel ends to suit water bowls, Universal Drinkers (pictured) or water troughs in shared pens are available.
Calf creep insert panel is adjustable for width, allowing smaller animals access to designated pens. Passage Gate Panel allows passage between pens holding small animals.
The VisorDrink® is an all-in-one quick empty trough that is designed for easy drinking access but also to preserve water quality by shielding from blown straw and muck. Water is easily accessed by nudging the tough but light hinged visor and the sturdy body prevents access from the bedded area with no additional shroud or cover required. A large diameter quick empty valve enables quick drainage and cleaning, and the high flow float valve ensures a ready supply of fresh water. Telescopic mounting to post brackets fits a variety of gaps.